DO READ THIS PAGE – Information on this page applies to each patient in my practice. Policies are straightforward and firm. As part of my practice, each patient assumes compliance.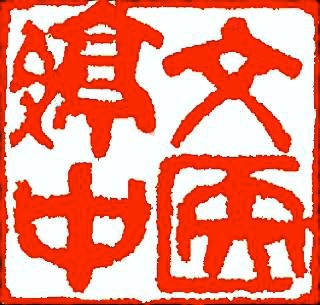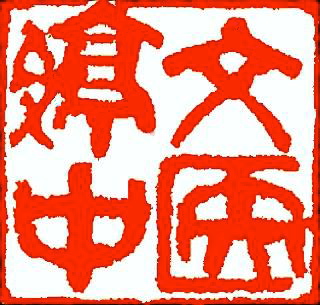 CANCELLATION  POLICY • Should you require to cancel or reschedule your appointment, please provide a minimum of 24 hours' notice prior to the appointment. If you do not cancel or reschedule 24 hours or more prior to the appointment, a cancellation fee is charged as a matter of course, regardless of circumstance. If you are 20 minutes late, your appointment is considered canceled and you are responsible for paying for your appointment. The fee for missed or canceled appointments is to be remitted within 24 hours of the appointment in the following payment amount:
Adult Treatment Late Cancel / No-Show: $85.
Initial Visit Cancel / No-Show: $130.
After Hours Treatment Late Cancel / No-Show: $130.
Child / Teen Late Cancel / No-Show: $50.
PAYMENT • No credit or debit cards: I do not accept 'plastic' forms of payment. All fees are to be paid in full at the time of each visit by cash or a check made out to 'Wendy Brown'

SERVICES  &  TIME  ALLOTMENTS

Office Appointments for Adults 
Initial Visit: (up to) 2 Hours. • If I have not undertaken your care in the previous 24 months, or you have undergone a serious change in condition, a New Patient intake is required.

Follow-Up Treatments: (up to) 90 Minutes.  *Overages, should they be necessary, are timed and charged $1. per 1 minute.

• Follow-Up Treatment Packages of 5 Visits. Non-Refundable, Expiration 60 days from the date of purchase.

Appointments for Teens (Ages 11-15) 
Initial Visit (up to) 1 Hour and Follow-Up (up to) 45 Minutes
Appointments for Children (Baby to 10 years of age)
Initial Visit (up to) 1 Hour and Follow-Up (up to) 45 Minutes

Dietary or Herbal Consultation Previous Patients only (up to) 45 Minutes

TeleHealth Consultation 45 Minute Max; Per 15 Min. Office Rates apply

Acu~Detox Office Visit Previous Patients only (up to) 1 Hour

 After-Hours Visits for Critically Ill Patients 24 Hours, 7 Days (After hours 8 pm to 8 am)
Local Home Visits (Including Palliative and Hospice Care) Additional $60. Fee, within a 25-mile radius of 28804

Group Wellness Programs For any size group

Gift Certificates For All Services & Products
Refer a New Patient Receive 10% off your next treatment
Please be prompt for your appointment • Appointments exceeding the allotted time frame due to late arrival, Or due to extra time allotted to the needs of patient care, are assessed a surcharge of $15. per quarter-hour. Thank you for your consideration.
INSURANCE • If you have health insurance please contact your provider prior to your appointment to verify whether your policy coverage includes acupuncture and herbs. I do not bill insurance directly, and I am not set up to handle insurance claim paperwork of any kind. Payment is required at each appointment, to then be reimbursed to you directly by your provider. I will happily supply any patient with receipts for office visits. I do not issue insurance codes, nor do I draft documents, letters, or fill-in forms. There would be a minimum $75.00 processing fee per submission that might, on a random or one-time basis, be handled by my office.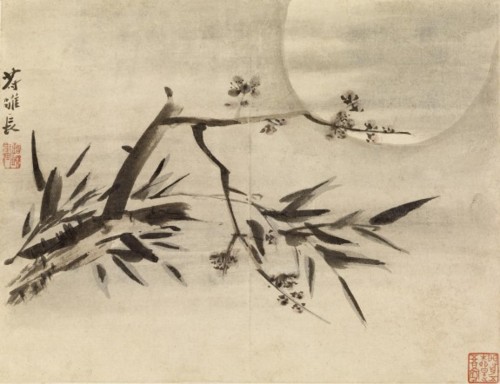 PATIENT FORMS

New Patient Form Print and fill in this form. Bring it to your first appointment.
Directions for Preparing Chinese Herbal Decoctions 
Medical Record Release Form  If you are under the care of another practitioner or healthcare provider and would like your records sent to my office, this form will assist. Unless specified, a medical record transfer is not a necessity.
WHAT  TO  EXPECT  AT  YOUR  VISIT • An initial appointment lasts approximately 2 hours. We begin with a lengthy discussion to collect the details of primary health concerns, health history, and lifestyle in general. A visual diagnosis of the tongue and pulse-taking is then reviewed, followed by acupuncture needling. Follow-up visits are similar in scope, though are scheduled per 1½ hour sessions. Partial or total relief may follow an acupuncture treatment. In some instances symptoms may seem noticeable or even heightened, only to diminish significantly in a few hours. Improvement in the initial phase of treatment may be brief, last for a period of a few days, or perhaps longer.
NEEDLES • Fine gauge, pre-sterilized, one-time-use stainless steel needles are inserted beneath the surface of the skin. Needles are inserted to a level where practitioner and patient feel contact with the QI within the channel. This depth ranges commonly from ¼" to 1½" depending upon the location on the body.
HOW  MANY  TREATMENTS? • Oriental medicine is understood to be a process whereby the body's own self-regulating, healing momentum is stimulated. Some people begin to respond immediately while others take more time to experience significant results. Varying levels of available Qi and blood that activate the process of transforming a condition are likely reasons why. During an acute phase of injury or onset of illness, treatments are needed once or frequently, twice per week. The longer a condition is present, the longer it may take to respond to treatment and lifestyle changes, although this is not always the case. A course of six treatments is a practical estimation for most patients to work through an acute phase of health disharmony, and perhaps ten or more for a condition that is chronic. Many people choose to receive acupuncture every two to three weeks to maintain well-being and resistance to illness. 
This table gives a sense of the optimal frequency of your treatments.
IS  ACUPUNCTURE  PAINFUL? • When tenderness or discomfort are experienced it is usually due to stagnation in the meridians and musculature, thus requiring needling techniques to release and redirect Qi and blood flow. Such sensations are momentary and are not the norm. On the whole, most people experience an acupuncture treatment as comfortable, relaxing, and rejuvenating.
ARE  CHINESE  HERBS  SAFE? • E.C.O.M.A. only recommends herbs that are GMP-certified. This means that herbs and formulations are verified through rigorous chemical analysis. GMP testing ensures optimal purity. Click this link to review information on GMP standards by our distributor: Mayway Corporation
CLARIFYING  MEDICAL  TERMS • Although there are names that are altogether unique to oriental medicine like QI, Yin & Yang, TCM also shares terms with Western medicine that although familiar to us, are not identical in meaning. In TCM theory, organ names such as liver, gallbladder, heart, small intestine, spleen, stomach, lung, large intestine, kidney, and bladder hold energetic correspondences in addition to basic organ functions. Only in part are we accustomed to considering organs by these names to mean what they do in a TCM context, and we must first endeavor to understand Chinese medicine in its own terms to avoid error. I am vigilant to assist you in your understanding of oriental medicine in its various facets. Research further articles through our impeccable herb supplier and educational resource, the Institute for Traditional Medicine by following this link: ITM Articles
PHARMACY • Herbal formulas are often available at the time of your treatment, but when unavailable or between visits, for convenience, ELEMENTAL CHANGES uses a local pharmacy and herbal distributor: Golden Needle to accommodate some patients' herbal formulary needs. Their service is prompt and professional, allowing a flexible option to increase continuity in herbal treatment.

With Sincere Thanks