· The hands teach us not to be selfish.
· The mouth teaches us to give thanks in word and song.
· The nose teaches us to learn from our environment.
· The eyes teach us to show compassion and sincerity.
· The ears teach us to keep our balance.
· All parts of ourselves both give and receive.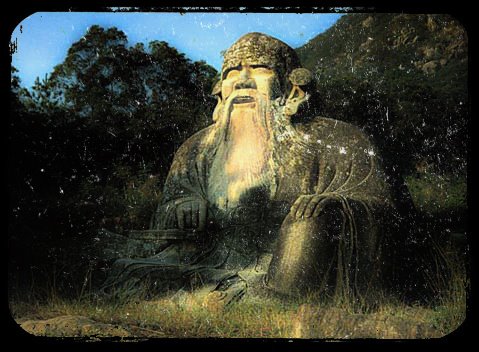 Qīngyuán Shan 清源山, formerly North Mountain, with atmospheric clouds rising among
st peaks, became known during the Tang dynasty and reached a peak in reputation between 1297 to 1911. The centuries of reverence of this place have imparted 9 Taoist sculptures and hundreds of stone carving relics. Li, one of the the legendary eight immortals, roamed the winding paths amongst the dark green pine & cypress. When Li placed his iron crutch onto mountain rock a spring issued forth revealing one of numerous clean, fresh springs of Qīngyuán Shan.